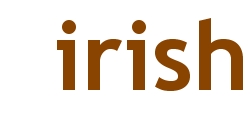 RENDITION IRISH SETTERS

Dawn & Rich Secord

909-544-1661

Pat Haigler

714-871-0665

Mailing Address:

P. O. Box 700

Westminster, Texas  75485

Email:

Dawn:

fff@linkline.com

Pat:   phaigler@earthlink.net

Note:  2021 - No litters are planned for the near future.

Thank you!

Drew's first litter.   

He sired a litter on the East Coast.   The pups were whelped on October 23, 2011.   

Check back for updated photos...