"Faith"

Jamond Wings of Glory at Rendition CGC

GCH Northwinds First Reign x 

CH Jamond Return to Sender

Faith is the family diva.   She is a hilarious young dog.   From the moment she came to live with us we haven't stopped laughing.    She smiles and boy does she smile.   When we come home, it is not just to wagging tails, but to a smiler.   

We look forward to her following our finished champion girls, Jewel and Monet, in the show ring.

And with the luck of the Irish, in a few years, she will join Monet and Drew as we pursue our current breeding program.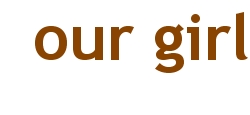 Faith's first dog show - six months old

Faith's second dog show - six months old

Winners, Best of Winners and Best of Breed.   All dogs that day were adults other than Faith.   A great day at the show.

Faith- seven months old - her fourth weekend out

Tri Setters Specialties:  Dixon, California, April 2011

Faith was Best Puppy on 4/2/11

Faith was Best of Opposite Sex in Sweeps on 4/3/11

Faith:   eight months old

Irish Setter Club of America National Specialty

May 2011

Faith - class winner in 6 - 9 puppy class

Faith:   nine months old

Irish Setter Club of Southern California

June 2011

Best in Sweepstakes


Faith:   thirteen months old

candid shot

Faith:   fourteen months old

October 2011

Faith:   two years old

August  2012

Faith:   two years + old

January 2013 - Palm Springs Kennel Club

Faith:   two years + old

January 2013 - WB - Orange Empire Kennel Club