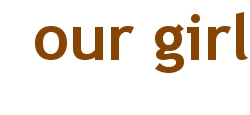 "Bling"

Rendition Treasure Every Minute CGC

AM & INTL CH Willowbrook Artists Rendition JH (Drew) 

x 

AM & INTL CH Rusticwood Spellbound CGC (Monet)

Bling was whelped on October 13, 2012 which happens to be her dam, Monet's, birthday as well.  What a great birthday present for all of us.   Bling was one of six pups.   She was "yellow" girl.

We look forward to showing her when she is old enough.   For now, she is trying to take over the house and stealing all our dirty laundry from the closet.



Pat and 3 week old Bling "yellow girl"

Rich and 3 week old Bling 

6 months old 3 days old

2013 ISCA National

Blings First Offical Show

Bling placed 1st in 6 - 9 Sweeps and 4th in the regular class

7 months old

Mt Palomar Kennel Club

Best Puppy and Puppy Sporting Group 1

Bling - almost 7 months old

7 months old

Irish Setter Club of Southern California

Best of Opposite Sex - Sweepstakes

Also, at this show, Bling passed her CGC (Canine Good Citizen) test

 her registered name is now

Rendition Treasure Every Minute CGC

10 months old

Candid Stack after dog show

Cabrillo Kennel Club

Bling went Reserve, Bred By Exhibitor Best of Breed 

and Bred By Exhibitor Sporting Group 1

12 months old

Candid Shots

17 months old

Candid Shots

17 months old

Best Puppy in Sweepstakes

Irish Setter Club of Central California

March 28, 2014

Best of Opposite Sex Puppy Sweepstakes

Irish Setter Club of the Pacific

March 29, 2014

20 months old

Irish Setter Club of America

4th Place - Sweestakes

June 2014

Bling earns her Grand Championship

Bling - Best of Opposite Sex, Veteran Sweepstakes

Bling - Starring in her 1st children's picture book,

No Ghoulish Green Monsters Here